When I originally came up with the design concept of hiding the rod pocket on the back of the valance, the EMILEE valance style was the first Hidden Rod Pocket valance that I was able to make a functioning sample for. Over the years, this valance style has become one of the most popular items in my collection. I think maybe it's because the style is pretty basic and that makes it easy to envision the valance made using so many different fabric prints.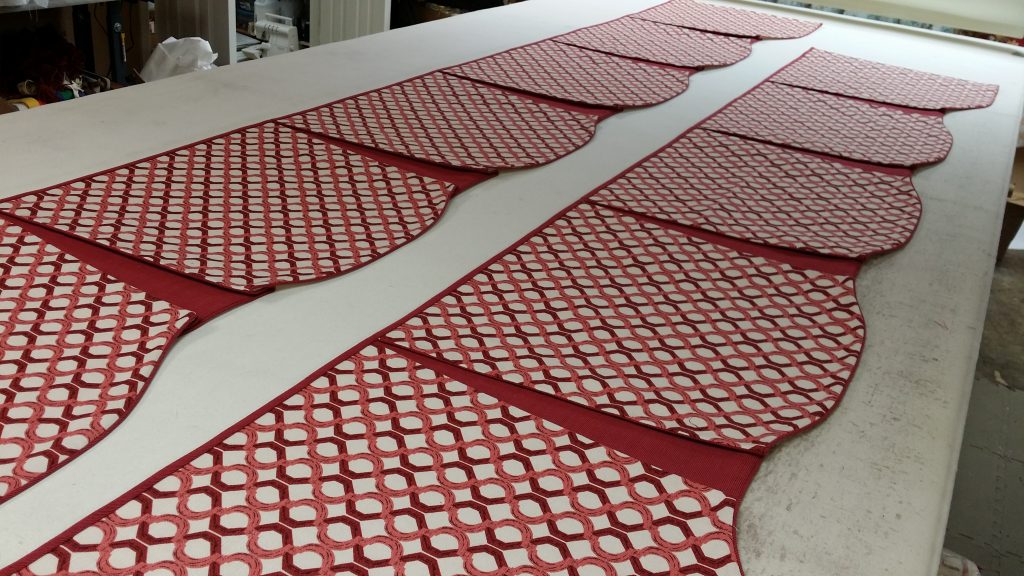 These wide width EMILEE Hidden Rod Pocket valances were constructed using a small scale print fabric and a solid fabric was used as the contrast.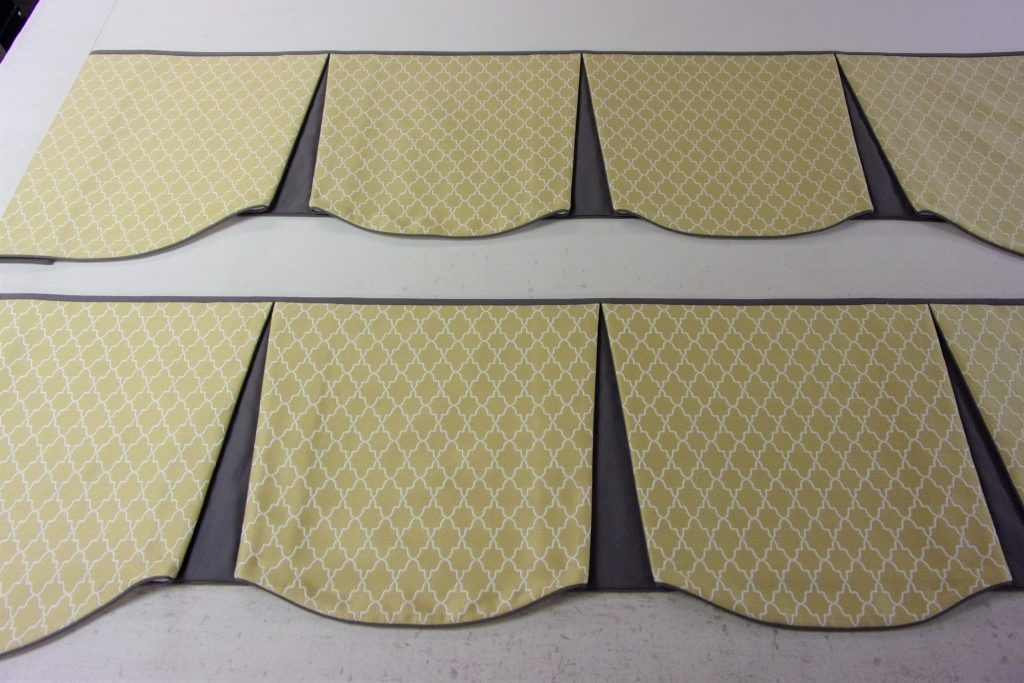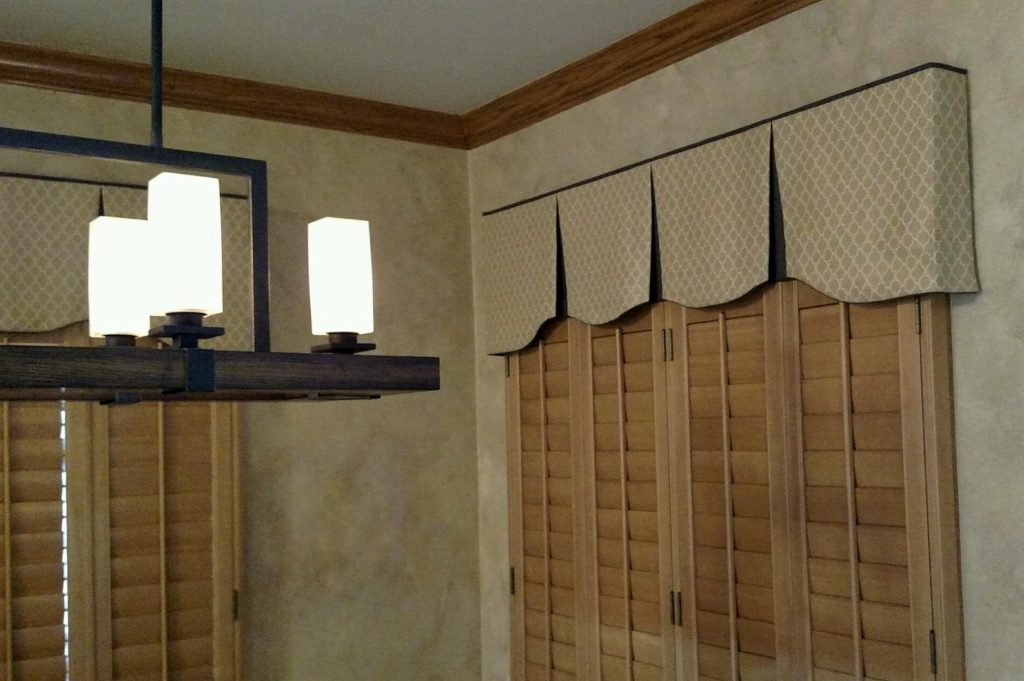 These gold tone quatrefoil print EMILEE Hidden Rod Pocket valances were made to order using purchased curtain panels. Interlining was added to them so that the fabric would be heavy enough to hang properly.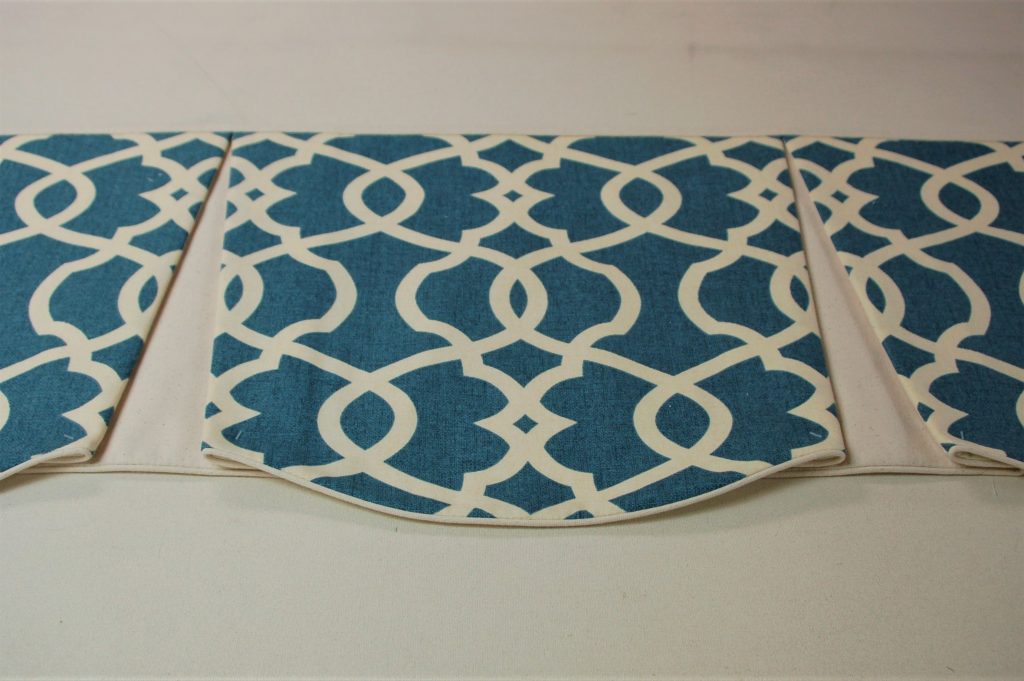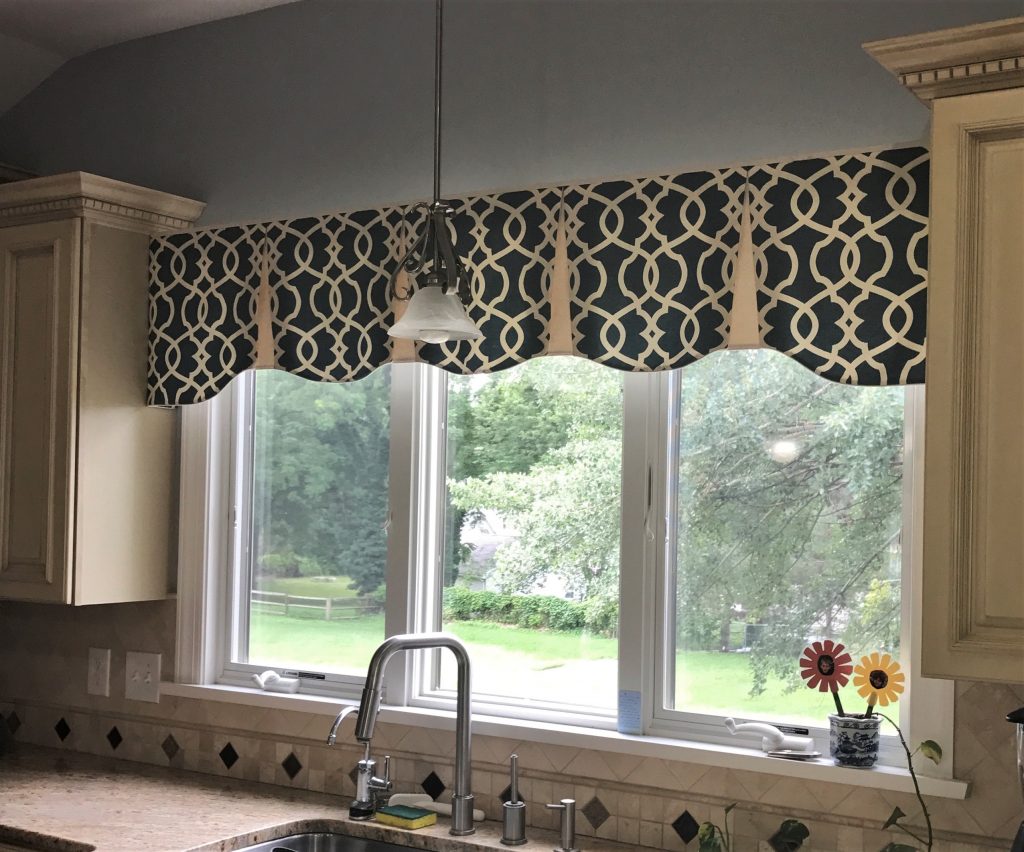 The geometric print used for this EMILEE valance is a good example of a way to add a bit of color to your room without it being overwhelming. The valance colors work well to enhance the colors of the cabinetry, counter tops and the tile.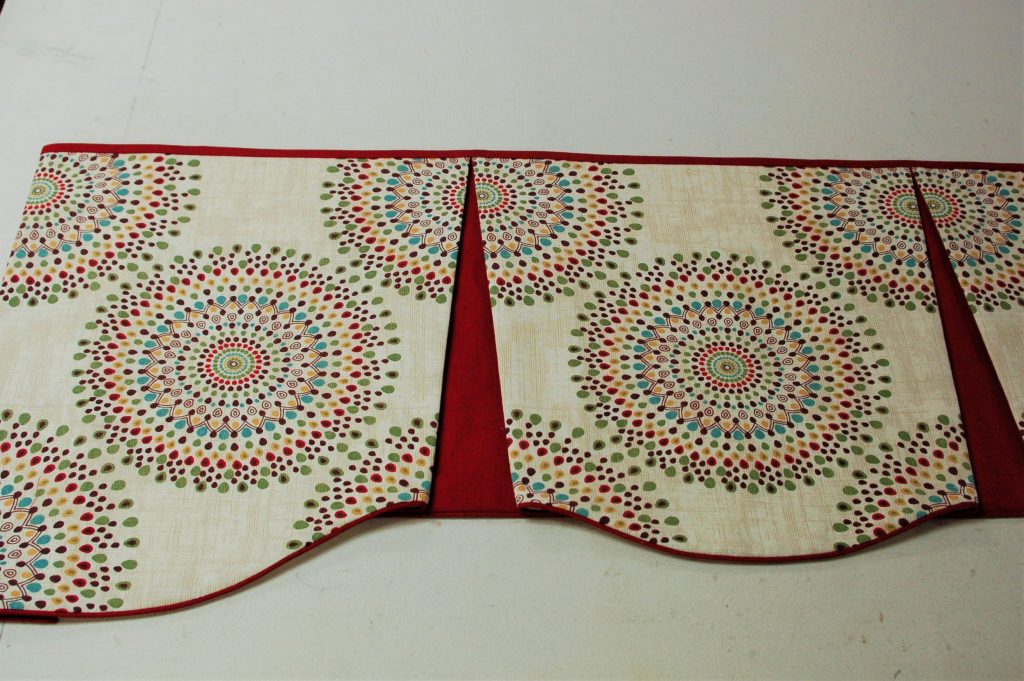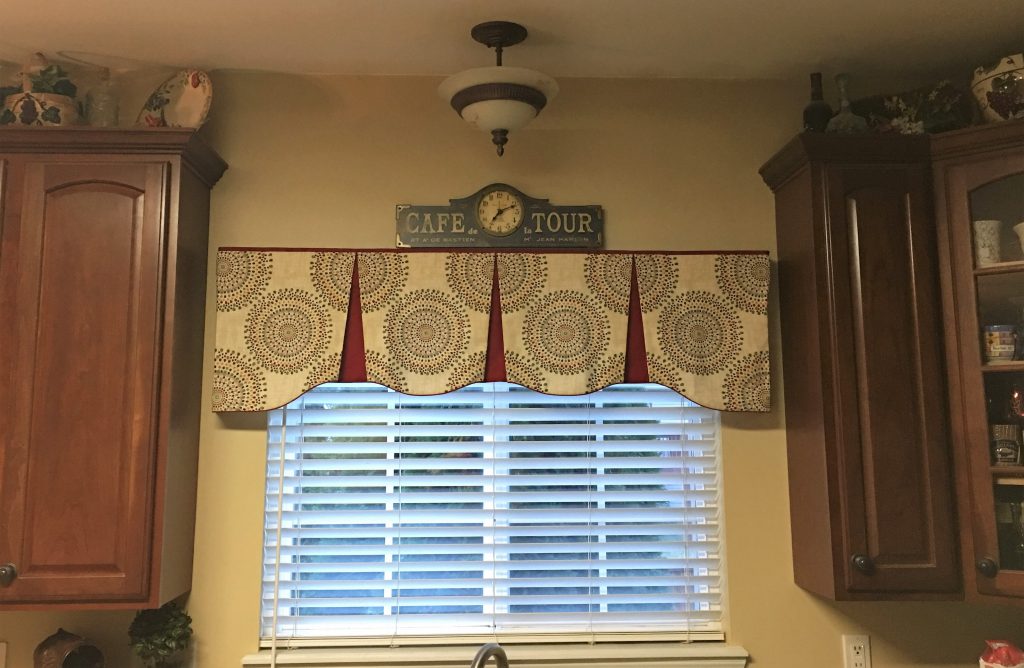 This multi-colored geometric print EMILEE valance adds just the right amount of color to this kitchen's decor.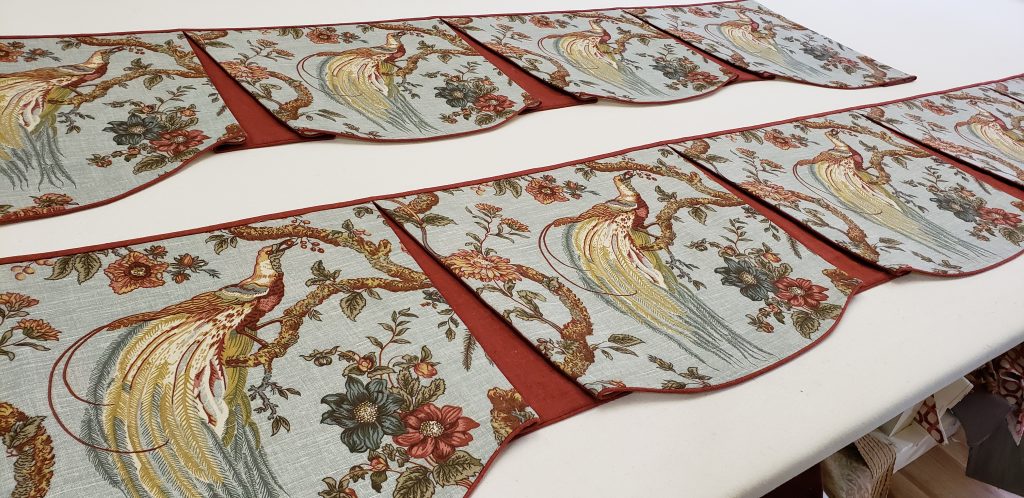 The fabric used for this valance had a large print repeat. I was able to center the largest part of the print (the peacock) in each valance section.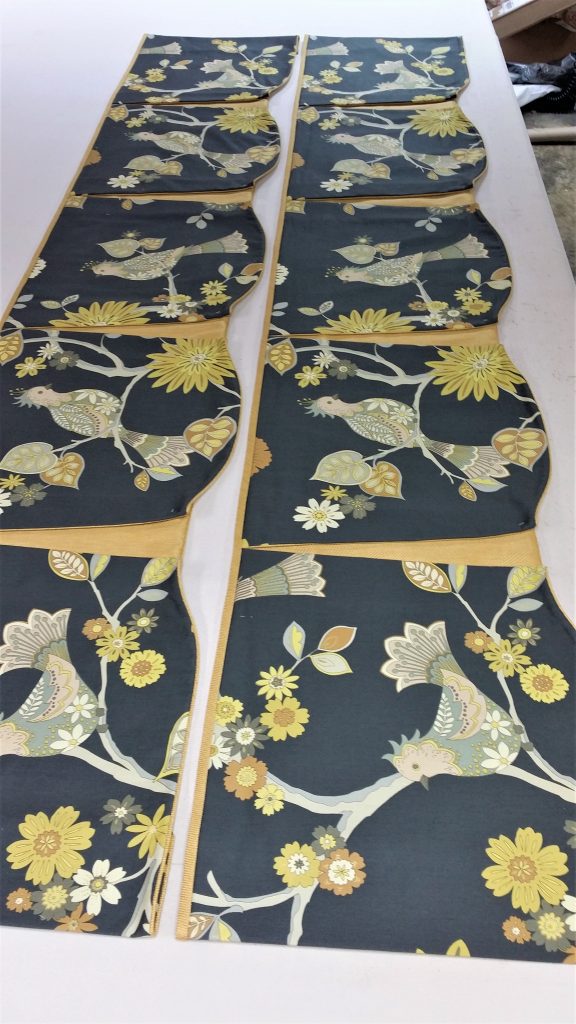 The fabric for these valances also had a large print repeat, but it had several different design elements that I could use for the valances. I chose to alternate the designs used in each section to be able to show more of the fabric's beautiful bird print.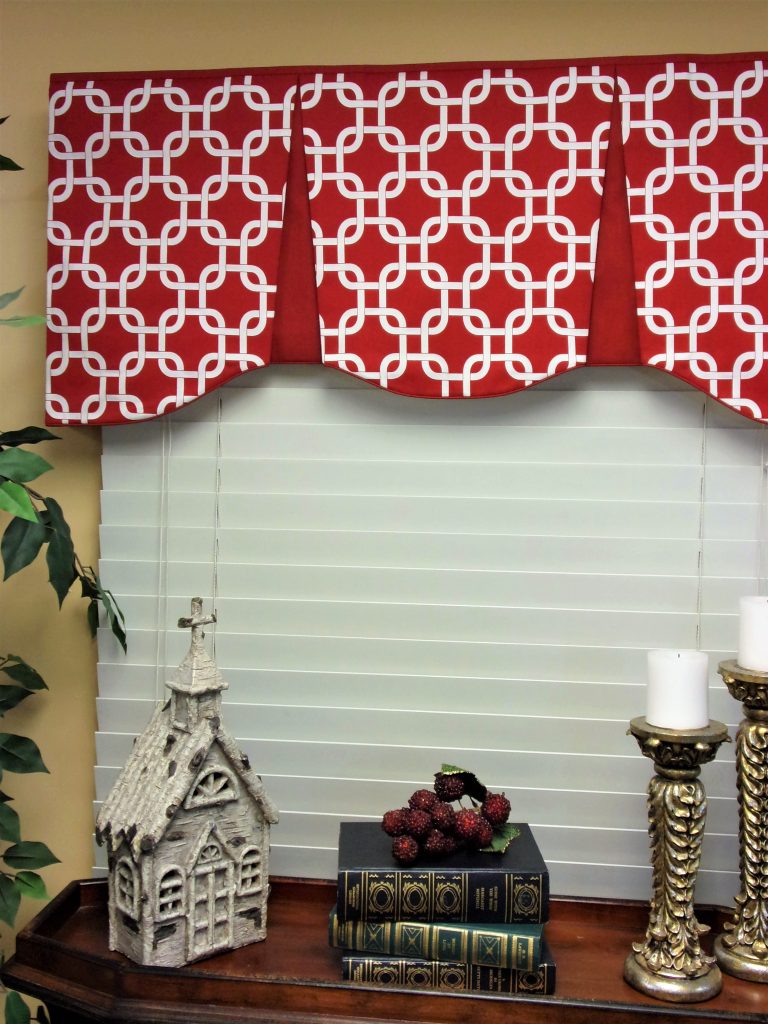 I've made hundreds of EMILEE Hidden Rod Pocket valances, so I could literally show you an endless variety of fabric ideas, since I try to take pictures of every valance before it is shipped out. However I have found that everyone's taste and decorating style is different, so instead I just wanted to give you some ideas of what you own EMILEE Hidden Rod Pocket valance could look like in your home. I look forward to working with the amazing fabrics that you decide to use to create your own personal style.