I've been making my Hidden Rod Pocket valances for several years now, and during that time I've decided that creating them for wide windows really is one of my favorite things to do. Before I created my system of placing the rod pocket on the back of the valance the choices for ordering custom valances online were limited.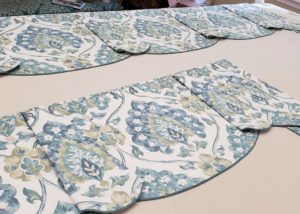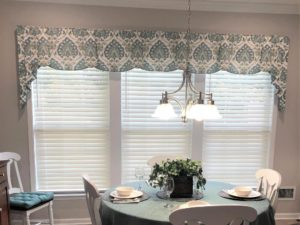 Since there weren't many options offered, if you had overly wide windows you probably would end up ordering multiple valances that you just install together on one single rod. Of course the styles were also a bit different back then, if you purchased a rod pocket valance the expectation was that it would be gathered up on the rod anyway to give more of a country curtains look.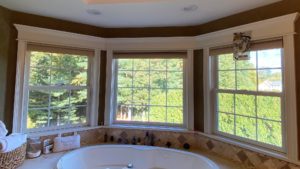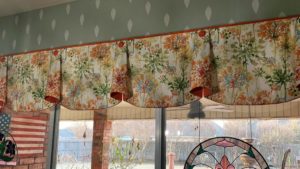 I really do enjoy learning new techniques to use for my valances and I get lots of ideas from the custom requests that my clients ask me about. Sometimes it's something as simple as adding a large contrast button to the top of a horn or adding multiple buttons to the top of a contrast pleat that can have a dramatic effect to the finished look of the valance.